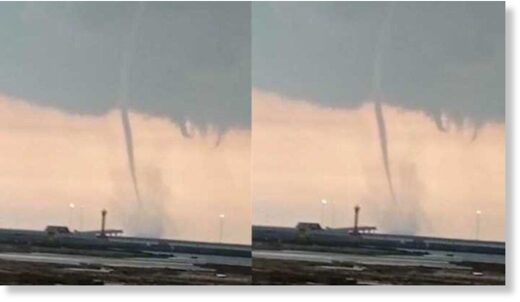 Tourists at Mayangan Harbor, Probolinggo City were panicked by the appearance of a tornado in the middle of the sea on Thursday (23/12).
The waterspout, also known as the elephant trunk phenomenon, rotates and shifts to the north near Gili Ketapang Island.
Residents who were relaxing or who were soaking on the beach finally ran away because they were afraid that a tornado would approach them.
The natural phenomenon was recorded by a resident named Gogon Haroem and then re-uploaded on a number of social media until it went viral.
The tornado appeared around 17.00 WIB at that time, the sky was drizzling and overcast.