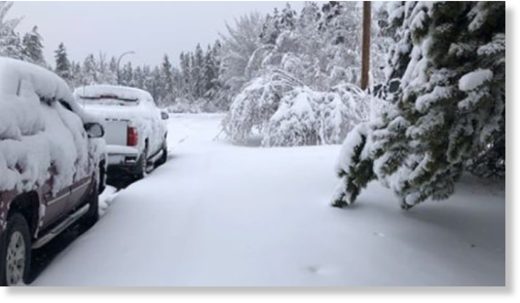 About 5,500 residents in southern Yukon lost power after a heavy snowfall Saturday night that caused trees to fall on power lines.
Marsh Lake was the hardest hit, but power was out "all over," said Jay Massie, manager of ATCO Electric Yukon, "from Teslin to Tagish, Carcross out to Deep Creek and west towards Haines Junction."
Some people were without power for more than 24 hours. Massie said utility crews worked through the night on Sunday to restore electricity, getting everyone's power restored by about 10 a.m. Monday.