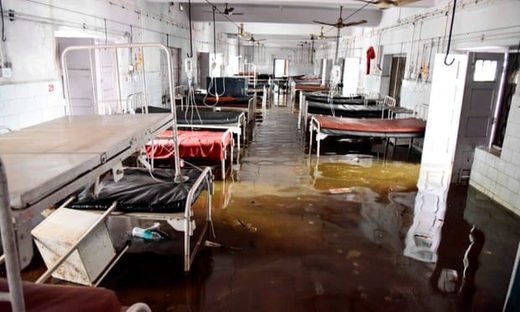 Five days of torrential downpour in India have left at least 148 people dead, as record monsoon rains create the worst flooding conditions the country has seen in decades.
The bulk of the fatalities were reported in the northern state of Uttar Pradesh, where 111 are believed to have died in the floods - many by drowning or in building collapses - while several dozen more lost their lives in Bihar, India Today
reports
. The death toll continues to climb as the rains persist.
Dubbed the "Hikka cyclone," the storm is India's largest monsoon since 1994, and has produced record-breaking rainfall, the India Meteorological Department (IMD) said - with the city of Mumbai seeing more precipitation than it had in 61 seasons prior.