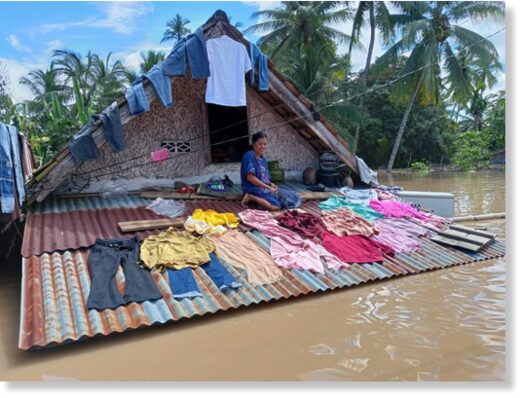 At least 4 people have died and 7 are missing after floods and landslides in the provinces of West Java, South Sulawesi, Lampung and South Sumatra in Indonesia over the last few days.
Meanwhile, search and rescue operations at the site of the massive landslide in Serasan, Natuna Regency, have found the bodies of 46 victims. As of 12 March, 9 people were still missing.
West Java Province
Indonesia's National Disaster Management Agency (BNPB) reported heavy rain caused a large landslide in Empang Village, South Bogor District in West Java Province on 14 March. The Bogor City Regional Disaster Management Agency (BPBD) reported that the landslide material then buried 6 houses and 1 place of worship. As a result, 17 people were buried under the rubble. Eleven people have since been found safe. Two of the victims died and 4 others are still missing.