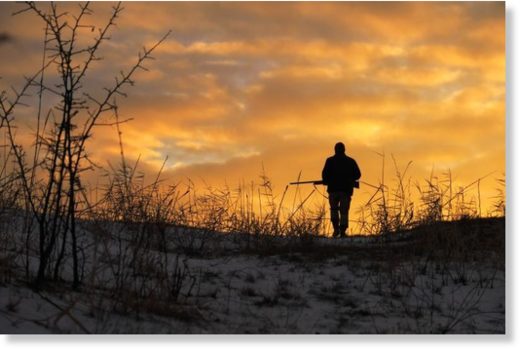 On Saturday, Oct. 19, around mid-day, a pack of bear hunting dogs attacked two hikers and their puppy on the Catamount Trail in the Green Mountain National Forest near the Ripton-Goshen border.
Former Ripton resident Meryl Siegman, 65, and her husband, Ron Scapp, 64, who have been hiking in the area for more than 30 years, had completed roughly one-quarter of their intended walk when they heard barking, they told the
Independent.
"Almost instantaneously we were swarmed by five dogs," Siegman said.
Scapp described them as "big hound dogs, in the 60- to 80-pound range, wearing GPS collars."
The couple had been aware that it was hunting season.
"We're always running into hunters on the trail and we've encountered people with hunting dogs before," Scapp said. "Usually they're on a scent trail. But these dogs attacked immediately."