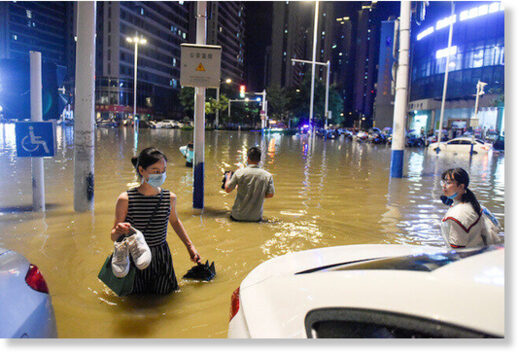 Torrential rain is set to hit China's eastern coastal regions this week after overwhelming large parts of the southwest, inundating villages and tourist spots and
displacing more than 700,000 people,
state weather forecasters said on Monday.
Nearly 14 million people in 26 different provinces had been affected by storms and floods by Friday, with 744,000 evacuated,
the
China Daily
reported, citing the Ministry for Emergency Management. The ministry said 78 people have been confirmed dead or missing, with direct economic losses at 27.8 billion yuan ($3.93 billion).
Much of the damage has hit southwestern regions like Guangxi and Sichuan, and
the municipality of Chongqing on the upper reaches of the Yangtze river last week experienced its worst floods since 1940.