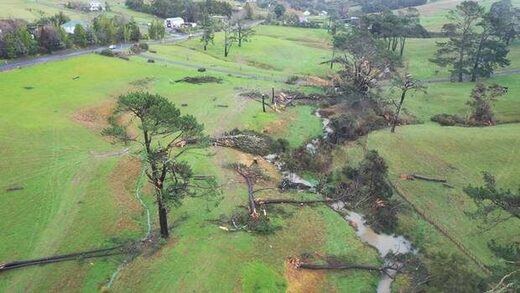 A tornado has hit south Auckland, causing major structural damage to industrial buildings in East Tamaki.
Fire and Emergency shift manager Craig Dally said ten fire trucks were sent to the area to assess damage.
Roofs have also been ripped off houses in the area.
There are no reports of any injuries.
This morning's tornado comes after some residents were terrified overnight.
Wind and rain caused flooding, lifted roofs and uprooted trees across Auckland.
The fierce winds led Dairy Flat residents in the city's north to take to Facebook with reports of a tornado ripping through the area.