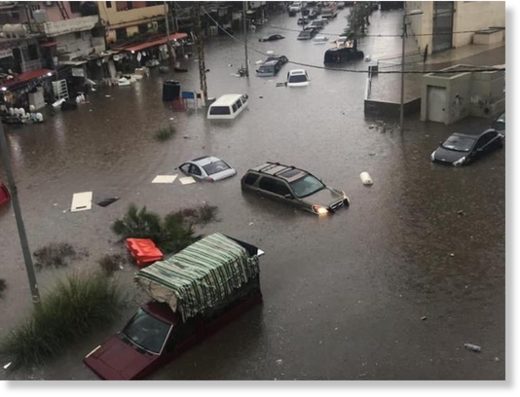 Heavy rain triggered flooding that paralyzed Lebanon's capital Beirut on Monday, stranding drivers and damaging some homes.
The storms, which began Sunday morning, impacted the entire country but hit Beirut and its suburbs the hardest.
Motorists were stranded in the southern suburb of Ouzai after vehicles became submerged in the floodwaters. When pumps used to clear water from a tunnel under Rafik Hariri International Airport stopped working, authorities closed the tunnel for hours.
A man was seen using a surfboard to pass through the tunnel, while in other parts of the city some residents used small boats to get around.