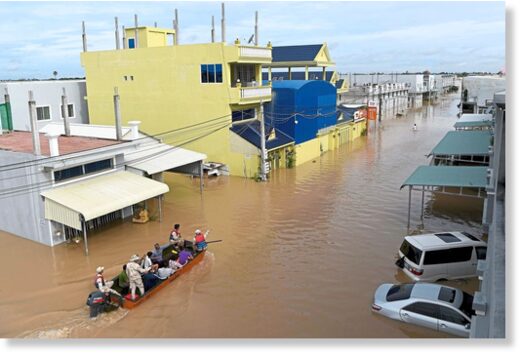 Flash floods in the country have so far left 18 people dead and forced the evacuation of 25,192 people, Seak Vichet, a spokesperson for the National Committee for Disaster Management (NCDM), said.
Tropical storm-triggered rains caused floods in 19 of the kingdom's 25 cities and provinces since the beginning of the month, he said, adding that 212,676 people have also been affected by the floods."By Friday morning, the floods have killed 18 people, including eight children, " said Vichet.

The floods have also inundated 51,133 houses and 204,650ha of rice and other crops, he said.