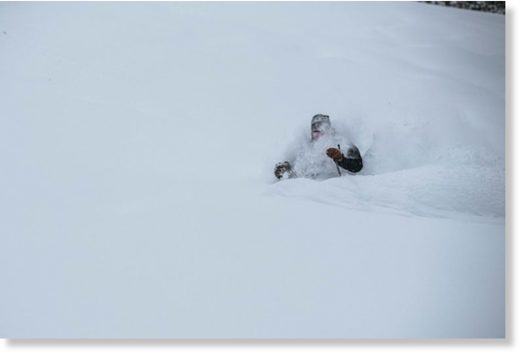 While
summer snowfalls in Australia
generated a bit of novelty value early this week, the real action is in the Northern Hemisphere, as it should be at this time of year with
significant snowfalls in the US, Europe and Japan. The totals coming out of California are huge with

seven-day totals of 2.4 metres

and there is more on the way with another three-day storm set to drop 70-80cms by early next week.
If you're on the fence about escaping the heat, smoke, bushfires and blue bottles of an Australian summer read on, you may just be convinced to book that airfare for somewhere cold and snowy.
USA
The Sierras are renowned for big storm totals and the past week is a very good example, from zero snow a week ago to seven-day totals of one to 2.4metres on the upper mountains, Kirkwood in California with the top reading.
Not surprisingly, avalanche danger is high
and mountain ops teams have been working hard to manage the snow and get more lifts and terrain open at all the Tahoe resorts for the weekend. There is a break in the storm action now, but not for long with another strong storm set to deliver 30-95cms for California from Friday night through to Sunday. Mammoth is looking good for 45cms at the base and double that up high, which will lead to more terrain opening over the next week.