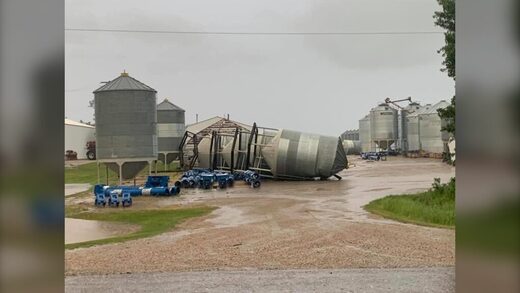 A severe storm ripped through southwestern Manitoba Sunday evening, causing flooding and damage in and around the Brandon area.
Around 4 p.m. a tornado warning was issued in the Minnedosa area, however the warning ended shortly after.
Environment and Climate Change Canada said it's too early to say whether a tornado touched down in the area. Meteorologist Sara Hoffman told CTV News Environment Canada received reports of damage near Rapid City.
Hoffman said conditions were favourable for producing a tornado, but couldn't say yet whether one had occurred. She said Environment Canada will have to comb through data and damage in order to make that determination.