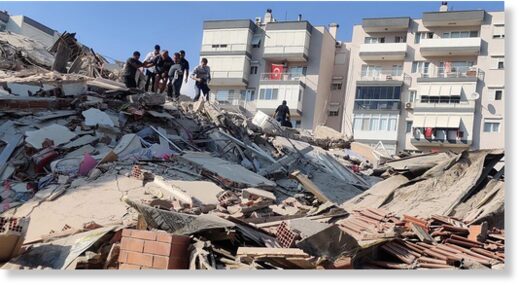 A major 7.0-magnitude earthquake has rattled Greece's Dodecanese Islands, the US Geological Survey (USGC) has said, with the tremor felt miles away in the capital of Athens.
Initial estimates by the European Mediterranean Seismological Centre (EMSC) put the magnitude of the earthquake, which struck north of the eastern island of Samos at around 11:50 GMT, at 6.7.
There were no immediate reports of casualties on Friday but video footage on social media showed buildings in the Turkish city of İzmir had been seriously damaged.