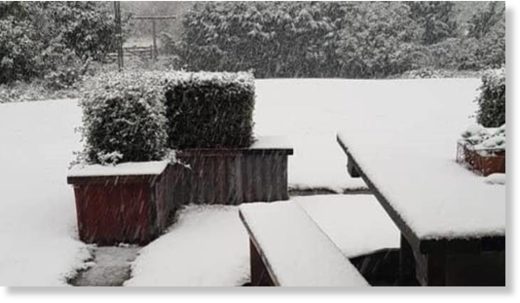 Parts of Central Otago were blanketed in snow on Tuesday after a strong southerly in the South Island saw temperatures plummet.
The southerly began moving its way up the South Island from about 9pm on Monday and caused high winds and snow in Central Otago.
The temperature in Canterbury dropped suddenly from 18 degrees Celsius to 5 as the southerly front made its way north.
Winds in Canterbury rapidly rose from 10-15kmh to gusts of 81kmh.