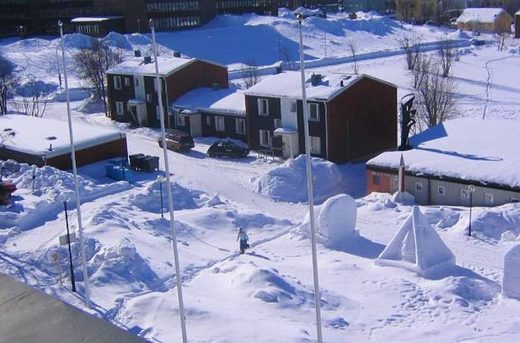 The first flakes of the season in Kiruna, Sweden fell back on Sept 30 and from then on have
continued relentlessly
,
with accumulations now comfortably surpassing the region's all-time snowfall record.
On Thursday, March 19 heavy snow fell over Sweden's northern town of Kiruna further adding to the record-breaking 3.25m (10.7 ft) that has already accumulated this season-accumulations that busted the old snowfall record from 1997-98
(solar minimum of cycle 22)
.
Stefan Sydberg, vice chairman of the municipal council, is
reportedly
more excited than concerned.
"We have already set a record and we know that it can be another meter before the season is over," he said.