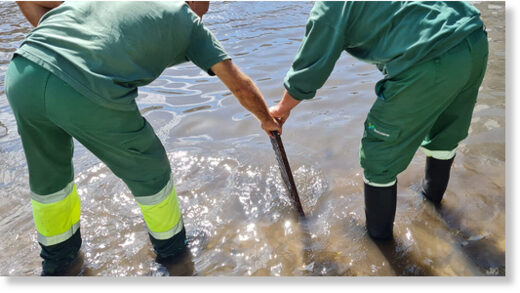 The heavy rain that fell in the Algarve this morning has caused disruption in Vila Real de Santo António, where several streets were flooded.
The water level rose so high that it flowed over side pavements in many streets, making them impossible to drive on.
Water even entered homes and businesses in some parts of the town, reports Lusa news agency, which adds that the worst of the floods were reported at Rua de Angola, Avenida dos Bombeiros and a considerable section of the town's historical centre.
The floods were caused by a heavy bout of rain between 6am and 8.30am. CDOS Faro, the regional command of rescue operations, told Lusa that
the Portuguese Institute of the Sea and Atmosphere (IPMA) registered 42.1 millimetres of rain in the town in just one hour.