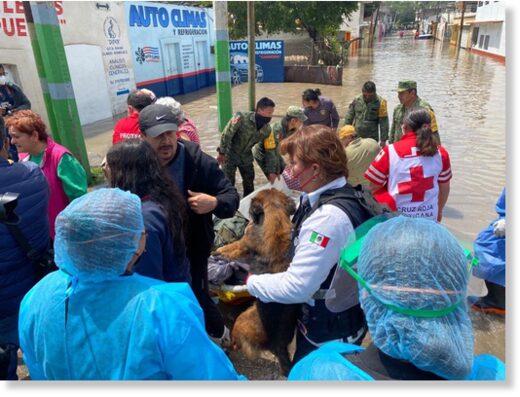 Further flooding in central Mexico has caused the tragic deaths of at least 17 patients of a hospital in Hidalgo State.
Heavy rainfall on 07 September 2021 caused the Tula and Rosas rivers to break their banks in the municipality of Tula de Allende (known as Tula) in Hidalgo State, situated about 70 km / 45 miles north of Mexico City.
Flood waters swept through streets and into buildings, including the hospital of the Mexican Institute of Social Security (IMSS). Flooding also knocked out power in the area including the hospital which was caring for several COVID-19 patients.