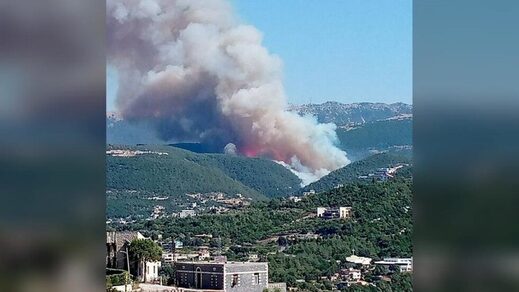 Multiple fires have broken out in northern Lebanon, devastating pine forests and threatening multiple villages. The blazes have forced some residents to flee their homes, while at least one firefighter died battling the flames.
Hot weather and strong winds have descended upon the country's northern province of Akkar, fueling multiple wildlife fires. On Wednesday, a massive wildfire broke out close to the town of Qoubayat, the largest Christian settlement in the region.
Footage from the scene shows the flames spreading extremely rapidly across wooded mountains, consuming iconic Lebanese pine forests. The blaze quickly approached the town, as well as other villages in the area.