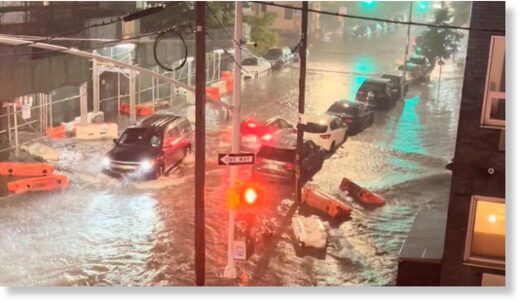 At least six people have died after flash flooding and tornadoes hit the north-east US, local media report.
Some people were trapped in the flooded basements of their homes, while one body was retrieved from a vehicle that was swept away.
The governors of New York and New Jersey declared a state of emergency, and New York City Mayor Bill de Blasio called it a "historic weather event".

At least 8cm of rain fell in just one hour in New York's Central Park.
The US National Weather Service declared a flood emergency in New York City, Brooklyn and Queens, and issued tornado warnings for parts of Massachusetts and Rhode Island.