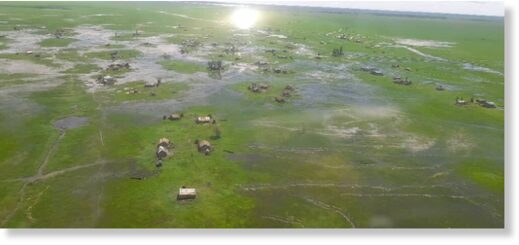 An estimated 15,000 people from 3,500 households have been affected by flooding in Southern Province in Zambia over the last few days.
The country's Disaster Management and Mitigation Unit (DMMU) said that, as of 17 January 2022, flooding had affected wide areas of Namwala District, Southern Province, which is situated close to the Kafue River. Flooding has inundated land and homes and disrupted the lives of at least 3,000 households.
The Red Cross also reported flooding in Choma district of Southern Province, close to Lake Kariba and the border with Zimbabwe. Around 500 families are thought to be affected and 110 households displaced.