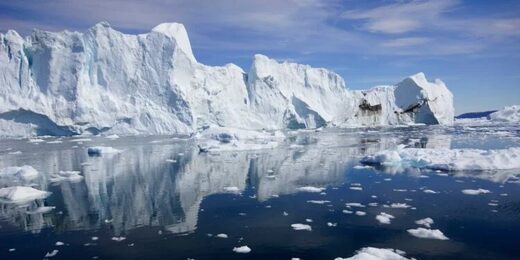 Fascinating new scientific evidence has emerged showing stable temperatures in Greenland for at least 60 years, with just a sudden 1°C jump around 1994.
The
recent findings
from a group of environmental meteorologists will cast further doubt on the unproven hypothesis that humans have caused recent changes in the Arctic climate. In a highly detailed paper, the scientists show that
the climate changes can be attributed to natural variation caused by two significant air currents.
The scientists report a significant jump in Greenland's near-surface air temperatures (T2m) around 1994, with relatively stable temperature in the periods before (1958-93) and after (1994-2020). In a crucial finding, the scientists state: "Large scale atmospheric circulation variability can effectively explain this interdecadal variability of Greenland T2m."
These are caused by the North Atlantic Oscillation (NAO) and the Greenland Blocking Index (GBI). The NAO is caused by latitudinal differences in air pressure, while the GBI is a ridge of northern high pressure that leads to troughing in the jet stream.
The correlations of temperatures with movements in the NAO and GBI were found to be "highly significant". Against the background to the sudden 1994 rapid warming, the observed shift in both NAO and GBI was noted to be "critical to the sudden warming in Greenland since the mid-1990s".