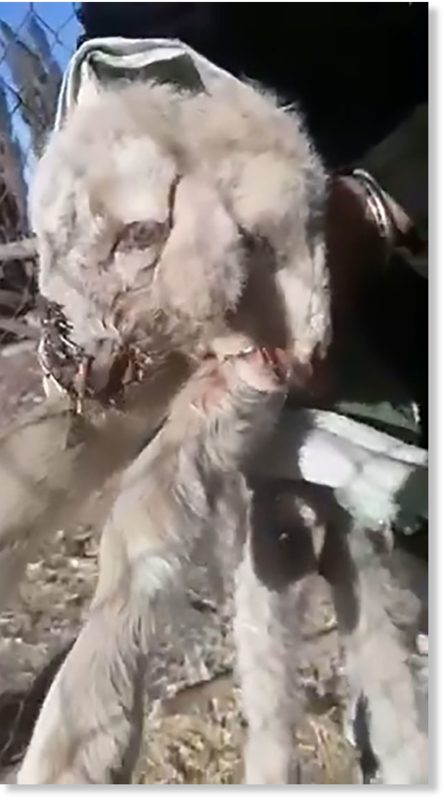 Farmers in Argentina were left baffled when a sheep gave birth to a mutant lamb born with two heads and three ears.
The deformed lamb survived a short few days before it reportedly died in a university laboratory.
It was born at a farm in the Colonia La Alianza area of the municipality of Coronel Belisle, Rio Negro province of central Argentina.
A distressing video shows the lamb bleating weakly while struggling to stand up.
A woman wraps the mutant lamb with a plastic bag and picks it up for a closer look.