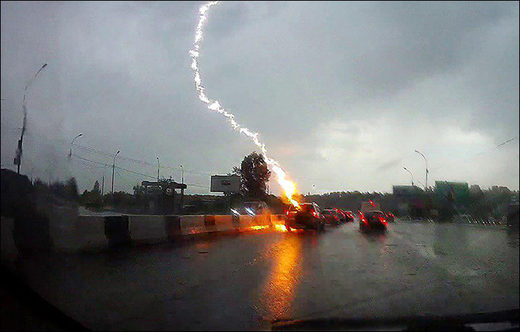 Video shows how RAV4 is hit twice, sparking huge flashes, paralysing the vehicle.
Driver Galina Ershova, 41, a circus artiste, recorded the alarming lightning strikes on her dash cam.
The bright streaks are seen hitting the car in front driven by Anna Nakaznykh, in her 40s, a Siberian railways employee.
'I was blinded for a split second, I grabbed the steering wheel with a death grip,' said Galina as she watched the strikes.'
'It happened so quickly.'