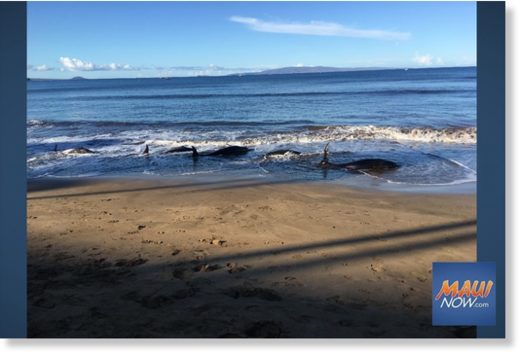 Tourists staying in the Sugar Beach area woke up to find 10 stranded whales in front of their beachfront condos this morning.
At first glance Canadian Shellie McClinton said she thought it was a human body.
"It was a shock at first,"McClinton said. "It's still so sad to see them like this."
Responding to the sightings this morning, state the Department of Land and Natural Resources taped off the area to keep bystanders at a safe distance. However the whales are a federally protected species, which brings them under the jurisdiction of the National Oceanic and Atmospheric Administration (NOAA), Fisheries division.