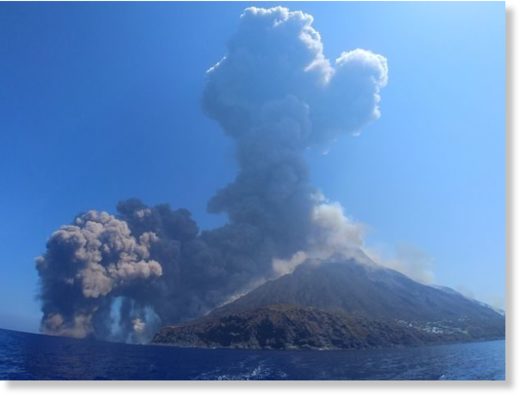 Italy's Stromboli volcano spewed an ash cloud and sent a river of lava into the sea off the north coast of Sicily
Italy's Stromboli volcano has exploded in front of holidaymakers, spewing an ash cloud high into the air and sending a river of lava into the sea.
It comes almost two months after a massive eruption killed a man and forced terrified tourists to dive into the sea.
The summit of Stromboli - one of the most active volcanoes in the world - had already been closed due to
an increase in activity this summer, including smaller explosions this week.