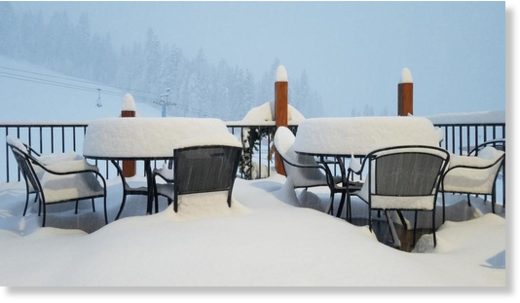 A New Year's storm dropped over a foot of snow Wednesday on Brundage Mountain.
A winter snowstorm delivered a skiers dream to Brundage Mountain after dropping 12-14 inches of fresh snow on the mountain Tuesday evening to Wednesday morning.
Temperatures stayed in the mid to low 20's during this storm surge, so the quality of the snow is on par with the quantity.
"Powderhounds were up early to enjoy the fresh snow and an unexpected sun break before snow showers moved back in," the mountain said.