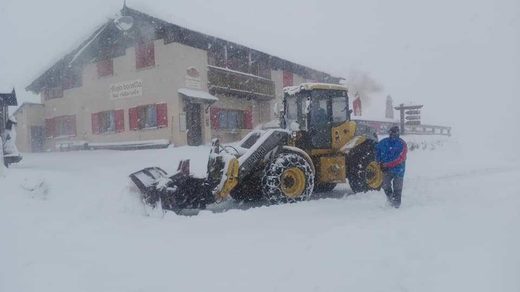 Heavy snowfall has been reported on glaciers in the Alps.
The snow is expected to keep falling through the weekend with
some areas forecast to get up to 60cm (two feet) of snow up high by Monday.
This morning the Stubai glacier in the Austrian Tirol (pictured), one of those likely to open for its 9-10 month 2019-20 season later this month,
said it had had 10cm (4 inches) of fresh snow so far.