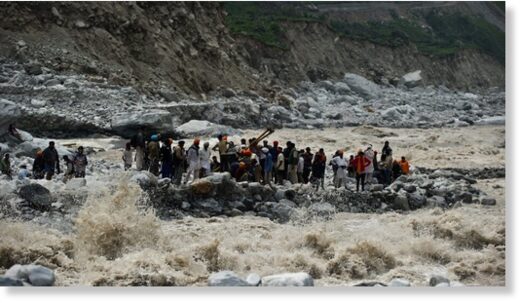 Flash flood events in the Western Himalayan rivers doubled between 1980-2003 due to increases in extreme rainfall, according to a new study.
The findings provide the first observational evidence of increases in "extreme streamflow" in the rivers of this highly vulnerable region, and highlight an urgent need for a real-time flood-forecasting system for the area, the study said.
Floodplain zoning to regulate construction should also be considered, researchers added. Around 17 million people live in this region.
Although the data analysis does not cover recent years, the frequent floods over the past decade suggest the findings are representative, said Subimal Ghosh, study co-author and professor at IIT Bombay.
There have been floods almost every other year in the past decade in the Western Himalayan states, including in Uttarakhand in 2013 and Jammu and Kashmir in 2018.