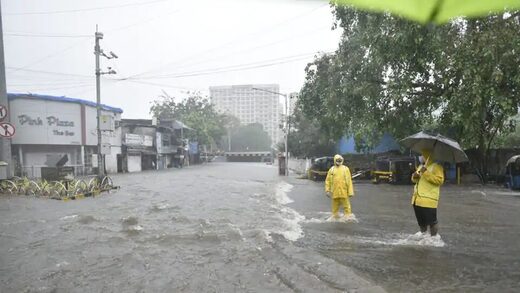 Incessant downpour over the weekend allowed Mumbai to record its second-highest 24-hour rain in the month of July in over the past five years.
The weather bureau had issued a yellow alert for Sunday but only light to moderate rain alert had been issued for Monday.
"Models have indicated heavy rain to continue on Sunday but the intensity of rain is likely to be lesser than Friday and Saturday," KS Hosalikar, deputy director general of IMD's western region, said.
On Sunday, the suburbs woke up to intense heavy rain with 95.4mm over a span of three hours from 8.30am to 11.30am, while south Mumbai recorded intermittent light showers of 9.4mm.
The Santacruz weather observatory, representative of the suburbs and Mumbai, recorded 200.8 mm rain between 8.30am on Saturday and 8.30am on Sunday, falling under the 'very heavy' rain category.