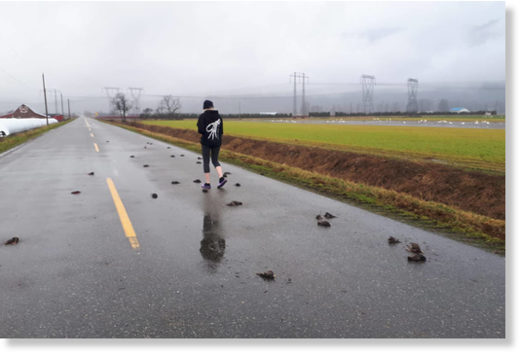 Ministry of Agriculture notified of the strange occurrence on No. 4 Road
The mysterious sight of over a dozen feathered-black carcasses on a rural road between Abbotsford and Chilliwack caused one woman to pull over to get a closer look.
Katie Hogan says she doesn't know how the flock of birds met their end, but she counted 15 bodies in total.
"The [birds'] insides were out," she said. "I don't know what kind of birds they are, but they are smaller than a crow and black."