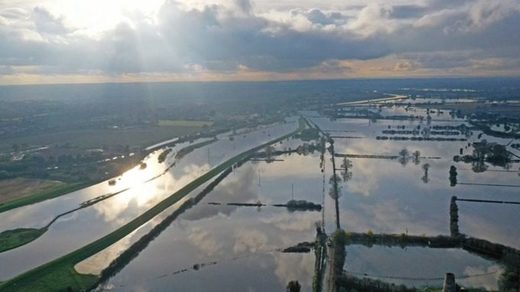 Heavy rainfall which brought
parts of the country to its knees earlier his month
- and killed at least one person - was a "once-in-60-years" weather event
, experts have said.
The deluge, described by residents in the worst-hit parts of Yorkshire as "almost biblical", resulted in a slew of Environment Agency flood warnings as homes were evacuated, forcing the Government to call a Cobra emergency meeting to deal with the crisis.
Researchers with the Centre for Hydrology and Ecology (CEH) said the 3.1in (77.8mm) of rainfall during a 24-hour period over November 7-8 in Doncaster, which was one of the places badly affected by flooding, was likely to happen only once every 60 years.
Experts found
the River Don, which burst its banks
, set a new peak flow record.
Elsewhere, flooding around the River Derwent exceeded notable weather events in the last 20 years,
the CEH said.