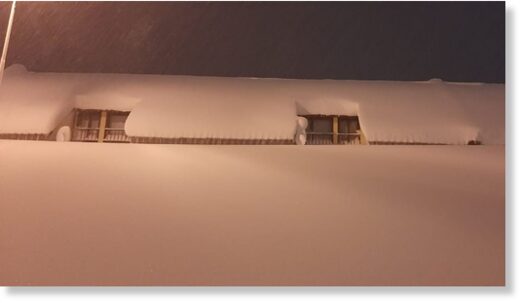 The Andes continue accumulating snow,
up to 4 meters (more than 13 feet).
Unfortunately for skiers, time does not understand pandemics. The Andes are receiving perhaps record-breaking snowfall just when ski centers are closed due to Covid-19. There are few clues as to whether they will finally be able to open. (
I say 'perhaps record-breaking' because my translator said it was 'anthological' snowfall. I'm not sure what that means.
)
Nonetheless, Cerro Catedral Alta Patagonia has detected groups of people who skipped the ban and went skiing anyway.