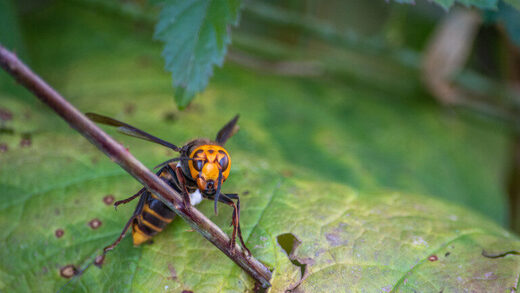 Entomologists in Washington State have discovered the first Asian giant hornet nest in the US, and are planning to destroy it as an invasive species. The terrifying insects wipe out native honeybees, and can kill a human.
With a three-inch wingspan and a potent, venomous stinger, the Asian giant hornet is the world's largest species of hornet, and a fearsome killing machine.
A handful of these creatures can
devastate
a honeybee hive in a matter of hours, decapitating hundreds of bees before taking the hive as their own.
Entomologists with the Washington State Department of Agriculture (WSDA)
first received reports of these hornets last December, and this week managed to capture two of them. The hornets were fitted with tracking devices, and the scientists stalked them back to their nest, inside a tree in Blaine, Washington.