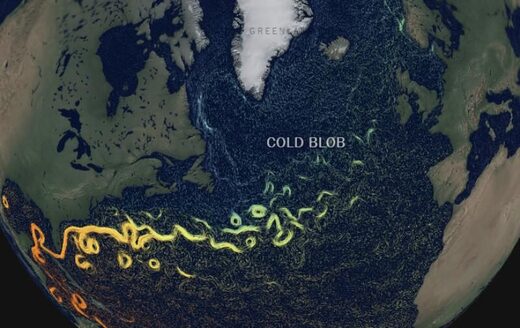 Temperatures are tumbling, snowpack is building, ocean currents are stalling,
volcanoes are stirring, magnetic poles are shifting, and the Sun is entering a multidecadal slumber — welcome, all, to the next true climate catastrophe: prepare.
20 INCHES OF SNOW BURIES ATLANTIC CANADA
The tail end of winter is hitting Atlantic Canada hard this week, particularly the province of
Newfoundland
which on Tuesday reported heavy snow, howling winds and blizzard conditions, according to
theweathernetwork.com
.
Conditions quickly began to deteriorate Monday night, and by Wednesday the snowstorm had delivered
30+cm (12 inches)
to some parts. Heavy snow and wind chills of
-20C (-4F)
are persisting in northern sections and across Labrador where
20+cm (8 inches)
of extra pow-pow is forecast before the close of Thursday, March 4.