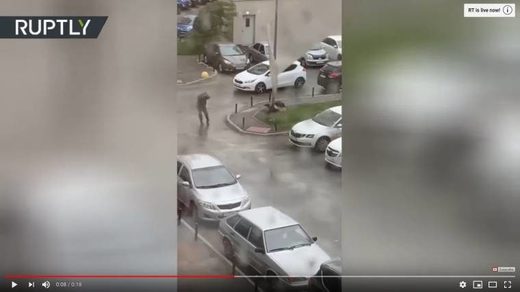 Powerful winds and heavy rain have hit Ekaterinburg in Russia's Urals, on Monday afternoon,
felling numerous trees, damaging cars and obliterating weak structures
. At least three people have been killed by the hurricane.
The hurricane brought down numerous trees across the city, Russia's fourth-largest, multiple videos show, blocking some roads and also destroying power lines, disrupting electricity supply.
Many unlucky motorists have found their vehicles obliterated by fallen trees and damaged by other debris.