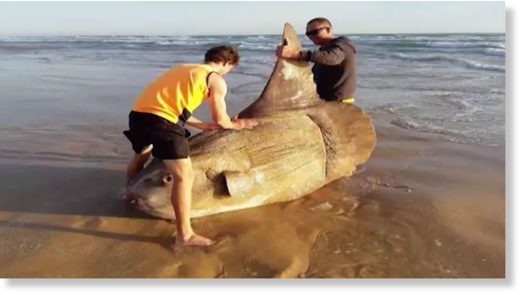 A rare giant sunfish has washed ashore at the mouth of the Murray River in South Australia.
Linette Grzelak posted a picture on Facebook of the sunfish, which was spotted by a couple of fishers on the beach at the weekend.
"My partner was out with his work crew and he thought it was a piece of shipwreck at first," she told Guardian Australia.
This ocean sunfish (
Mola mola
) is a rare find for that location, said Ralph Foster, the fish collection manager at the South Australian Museum.