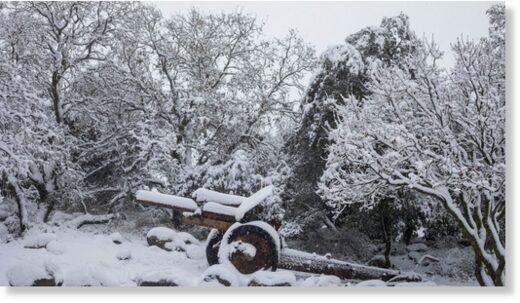 Snow blanketed parts of Syria Lebanon and Israel on Wednesday, blocking roads disrupting traffic and postponing exams at some universities.
Large parts of Syria were covered, including the capital Damascus which is witnessing this winter's first snowfall. Snow was as high as 15 cm (6 inches) in the mountains of Sweida province, according to the official state news agency SANA.
Roads in some provinces were blocked. In the central province of Hama, bulldozers shoveled snow to open roads while vehicles skidded on ice, further causing traffic disruption.
The University of Damascus called off mid-term exams scheduled for Wednesday and Thursday in all its branches around Syria because of the extreme weather conditions. The country's ports remained open.