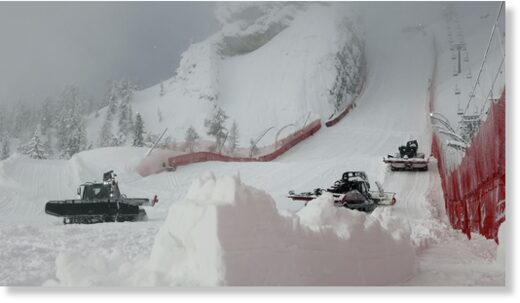 No fans. Now no race.
The opening event of the Alpine skiing world championships scheduled for Monday was postponed due to heavy snowfall.
Organizers called the women's combined off with no immediate new date for the race announced, although the International Ski Federation said information about rescheduling would come later.
A meter (3 feet) of snow has fallen since Sunday and more was still coming down Monday afternoon
, making it nearly impossible to create a hard and reliable racing surface.