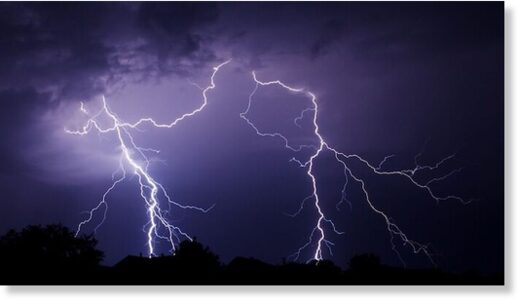 Twenty-four people have died by lightning strikes and about 23 injured in rain-related incidents in the western Indian state of Gujarat over the past two days, government officials say, with rains continuing on Monday morning.
The state was hit by heavy rainfall accompanied by thunderstorms and hailstorms on Sunday and Monday, with some places receiving up to 144mm (5.7 inches) of rain in the 24 hours ending Monday morning, according to state government data.
The rains caused damage to houses and loss of cattle across the state. At least 40 animals were also killed.
"We will begin a survey soon to assess the loss suffered," Gujarat Agriculture Minister Raghavji Patel said on Monday, adding that compensation will be paid to victims on the basis of the survey's results.