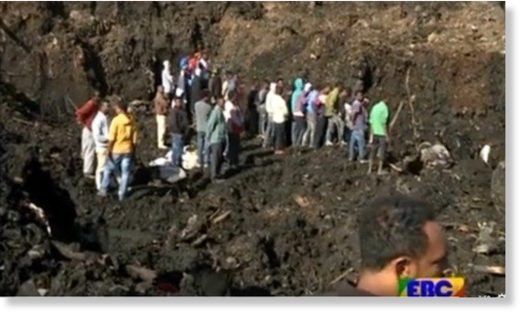 At least 10 people died in a landslide caused by heavy rainfall in southern Ethiopia.
The landslide occurred early on 28 May in the Gamo Zone of the Southern Nations, Nationalities, and Peoples' Region (SNNPR).
The landslide buried a two-story house killing at least 10 people, Ethiopian television channel Fana reported.
Several other homes were also damaged or destroyed in the area and it is feared the death toll may increase. Search and rescue operations are being hampered by rain and difficult conditions.
Earlier this month
12 people died in a landslide
triggered by heavy rain in Ale Special Woreda, also in Southern Nations Nationalities and Peoples Region.