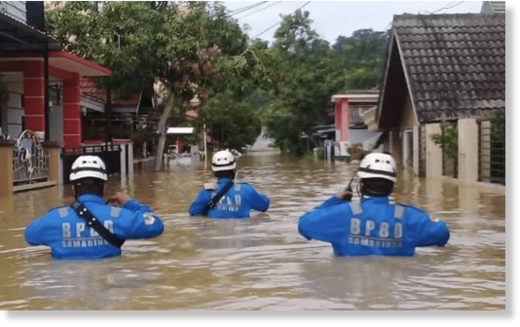 Over 30,000 people have been affected by flooding in Indonesia's East Kalimantan Province.
Flooding struck in areas of the city of Samarinda from around 22 May after a period of heavy rain. Officials said areas close to the Karang Mumus River were badly affected.
Samarinda disaster management (BPBD) said on 25 May that flooding has reached 30,894 inhabitants across 4 sub-districts in 14 urban villages in Samarinda City.
North Samarinda district is among the worst hit areas, where as many 1,671 houses have been inundated, affecting 13,896 people. In Sungai Pinang District, 1,634 houses were flooded, affecting 6,211 people.