Earth Changes
Nature News
YouTube
Thu, 14 Jan 2021 19:48 UTC
---
When The Earth Is Angry
YouTube
Thu, 14 Jan 2021 19:30 UTC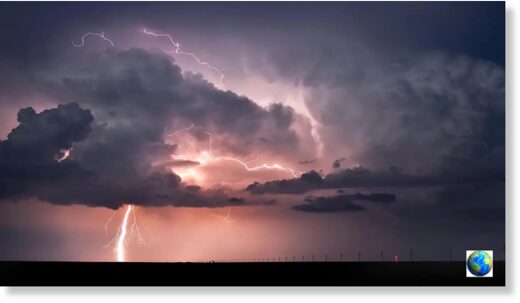 In Brazil, in the state of Rio Grande do Sul, there was a severe thunderstorm with a downpour. Local residents, who were taken by surprise by the bad weather, were forced to seek shelter. The storm lasted for about 2 hours and caused local flooding. Roofs were also blown off some houses by strong gusts of wind.
Recall that Rio Grande do Sul is the southernmost state of Brazil, in its southern region. The administrative center is the city of Porto Alegre. In the north, it borders the state of Santa Catarina, in the south - with Uruguay, in the west along the Uruguay River - with Argentina.
---
Claire Reid
Lad Bible
Wed, 13 Jan 2021 18:49 UTC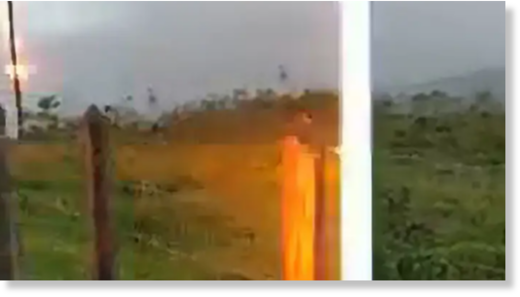 Jose Omar de Oliveria was out in the countryside in Minduri in Brazil, where he works as a councillor, was he was struck by a bolt from the skies.
Somewhat miraculously, Oliveria was unharmed by the shock but it did ruin his flip flops.
In the clip, which Oliveria filmed on his mobile phone, he can be heard to say: "It's God's nature. I'll tell you. Look, clear skies.
"Over there it's starting (to rain). Clear skies, it's sunny, look for yourself to see how Minduriis."
He then managed to capture the moment he was hit by lightning and his screams can be heard.
---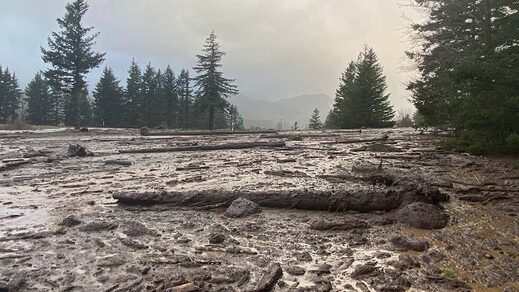 A powerful wind storm rolled through the Pacific Northwest, killing one person and leaving a trail of damage, including a highway shut down after a landslide and a tractor-trailer that was nearly blown off a bridge. More than 500,000 people lost power.
The death happened in Spokane, when a woman in her 40s died after a tree fell on her car and trapped her inside, city Fire Chief Brian Schaeffer said.
Winds reached gusts 50 to 70 mph in parts of the Puget Sound region as the storm blew through on the tail end of several inches of rain that left the ground saturated and conditions ripe for trees to fall, KOMO-TV
reported
.
High winds blew down trees across the greater Spokane region. Avista, a Spokane-based utility, reported that more than 70,000 customers were without power Wednesday morning. About 430,000 customers elsewhere in Washington state and in Oregon also lost electrical service, officials said.
---
Richard Davies
Floodlist
Thu, 14 Jan 2021 15:06 UTC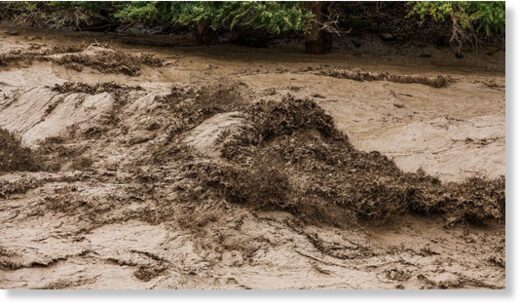 Flash flooding has caused widespread damage in parts of Mtwara Region in southern Tanzania after heavy rain over the last few days.
Mtwara, capital city of Mtwara Region,
recorded 478mm of rain in 48 hours to 13 January 2021.
Authorities reported 1 person died after being swept away by flash floods
in Mtwara-Mikindani municipality on 12 January.
Many people have moved from their homes to safer areas, including in makeshift shelters in local schools. Authorities are still carrying out damage assessments and exact figures are not yet known. Media report over 400 homes were damaged or destroyed.
On 13 January Tanzania Meteorological Authority warned of further heavy rain
in Mwanza, Shinyanga, Simiyu, Tabora, Singida, Dodoma, Mbeya, Iringa and Njombe regions.
---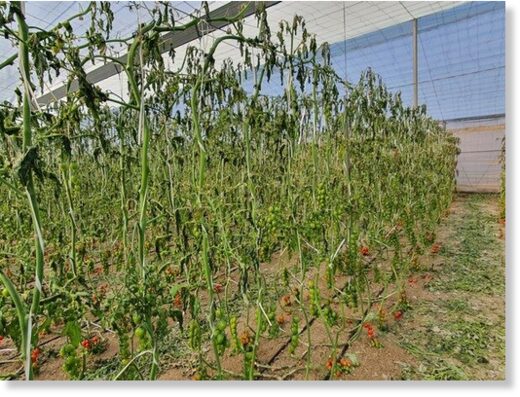 The very low product supply translates into a rise in prices
Agricultural producers and companies in the fruit and vegetable sector in the Spanish provinces of Almería and Granada are not having a moment of truce.
Due to storm Filomena, record minimum temperatures are being recorded across Spain; also in the south. Rain and snow have been falling incessantly throughout the week and in these conditions, the crops won't reach the expected yields.
Production has dropped considerably and is taking a toll on many crops, including tomatoes, cucumbers, zucchini, eggplant and peppers
. Prices are high due to the acute product shortage. In the current situation, there is no capacity to meet all the demand, not even that from contracts previously signed by the marketing companies.
---
weather events
YouTube
Mon, 11 Jan 2021 13:18 UTC
---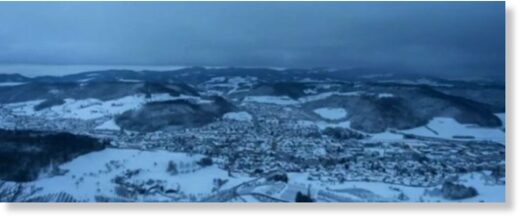 Snowfall in Saudi Arabia's Asir region has left mountains and deserts covered in white snow, while locals and foreigners alike are flocking to the plains to enjoy the sight.
Half a century has passed since temperature in Saudi Arabia's Asir region dropped below freezing.
Apart from urban areas, white snow sheet covered hilly and desert areas as well.
The weather in Asir region is very cold due to snowfall and the temperature has fallen below -2 degrees Celsius.
However, Saudi citizens and foreigners have expressed joy and surprise because of snowfall.
---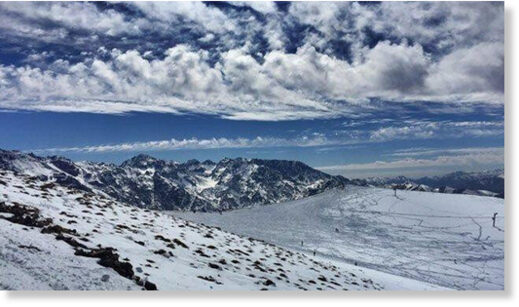 Snow depths for the last 24 hours in Morocco
Here are the snow depths recorded on Tuesday, January 12, by the general direction of meteorology:
Province of Ifrane:
Bakrite Kechla:
80 cm
Ifrane city:
75 cm
Ifrane-Aero: 40 cm
Michlifen:
70/65 cm
Azrou: 25 cm
Habri:
75/70 cm
Jbel hayane:
90/80 cm
Timhdit:
60cm
Dayet Aoua: 35 cm
Ain Leuh: 45 cm
---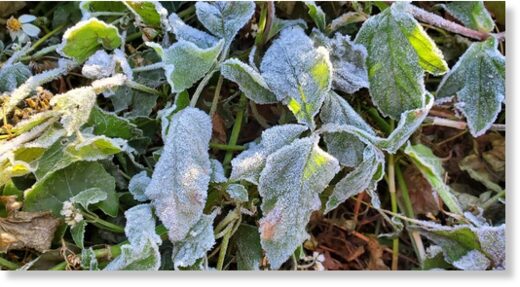 Temperature plunged below the freezing point in some parts of New Territories this morning, with farmers reporting large scale damages to their crops.
The mercury in Ta Kwu Ling touched 0.9 degrees - the lowest in 33 years since its record began.
The observatory pointed to a phenomenon called "radiative cooling" for the plunge, while predicting temperatures to get warmer in the next few days before a reverse at the beginning of next week.
Radiation cooling is a maximum cooling of the ground which occurs under clear skies, light winds and dry conditions. In winter, a large temperature difference sometimes exists between the urban area and the New Territories.
---