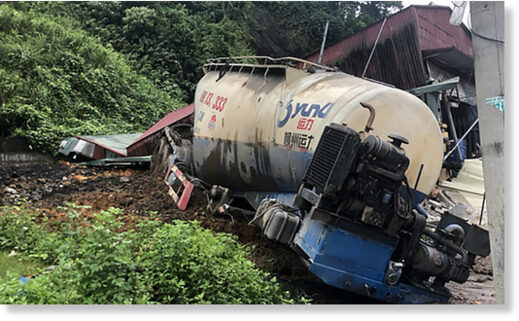 The Vietnam Disaster Management Authority (DMA) reports that 2 people died after
severe weather including lightning strikes, strong winds and heavy rainfall over the last few days
. Flooding and landslides were reported in northern parts of the country from 11 to 14 September 2020.
A landslide in Ha Giang province on 11-12 September buried a house, killing one person. DMA reported over 60 houses were flooding in the province, along with around 10 hectares of rice crops.
In a 24 hours period to 12 September, several areas of Ha Gian recorded more than 130 mm of rain, including Vi Thuong (157mm), Vi Xuyen (131mm) and Thai An (152mm).