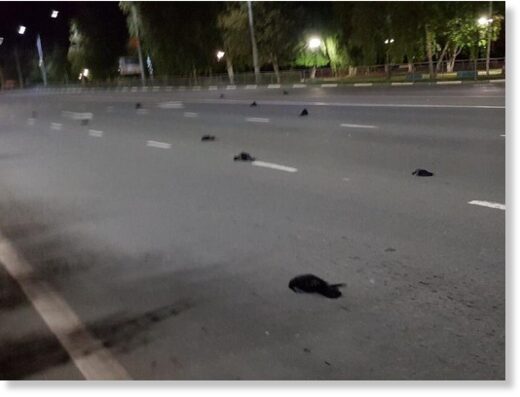 Social media is awash with conspiracy theories after photos and videos posted online showed a Russian street littered with birds' corpses. The incident happened in Balakovo, a city best known for its large nuclear power plant.
According to a post from the page 'Typical Balakovo', on the Russian social networking site VK, residents of the city, in the Saratov Region, around 1,000km south of Moscow
, witnessed a road strewn with dozens of dead birds.