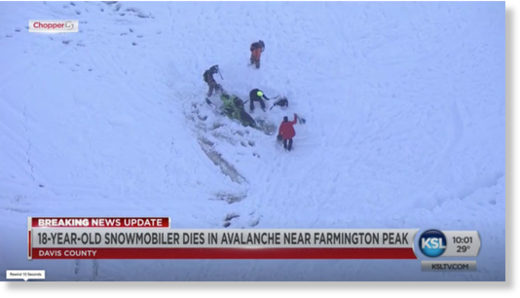 An 18-year-old died after being caught and buried in an avalanche in Farmington Canyon on Saturday afternoon.
The male was with his father riding snowmobiles in the Farmington Lakes area when the avalanche was unintentionally triggered, according to sheriff's officials and the Utah Avalanche Center.
His father called 911, sheriff's officials said. Statement from his father can be found
HERE.
The Davis County Sheriff's Office Search and Rescue team found him buried in at least six feet of snow with an avalanche transceiver and probe and with his airbag deployed.
Because there is "no transition from the steep slope above to the flat area of the lake," snow and debris piled up "very deeply," according to the avalanche center's website.