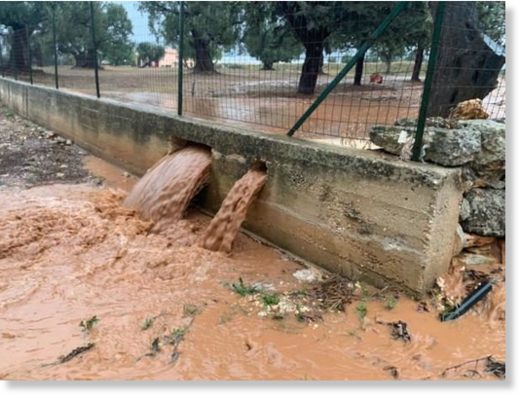 Heavy rain, hail, thunderstorms, and winds of more than 100 kilometres per hour hit many parts of southern Italy on Tuesday.
The Italian Civil Protection Department issued a red alert for the regions of Basilicata, Calabria and Sicily, and a lower orange alert was issued for Puglia ahead of fierce storms which began in the early hours of Tuesday morning.
Schools across many parts of the southern regions announced closures for Tuesday, and the Civil Protection Department warned drivers of the risk of falling trees and swollen rivers.
Since Monday night, firefighters in the four southern regions have been called out a total of 460 times to deal with storm damage, the fire service wrote on Twitter.