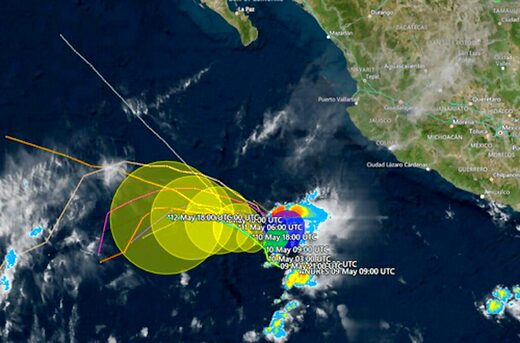 Tropical Storm Andres is the earliest named storm to develop in the eastern Pacific Ocean, surpassing Adrian in 2017. Andres became a tropical storm on Sunday, according to the National Weather Service.
Andres formed off the southwest coast of Mexico Sunday, had sustained winds of 40 mph and moved out to sea at six mph.
"Increasing southwesterly to westerly shear and drier air to the west of the cyclone should prevent any significant additional strengthening," the National Hurricane Center said Sunday.