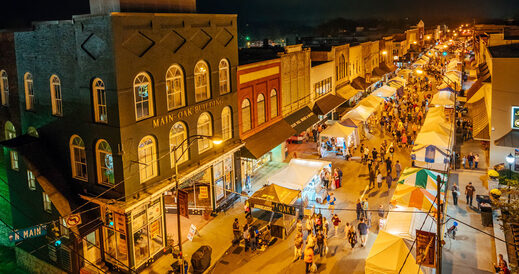 There are, apparently, things that go boom in the night in Mount Airy.
Only trouble is, no one can figure out just what is causing the booms.
Glenda Mayes, who lives on Newsome Street, said she's been hearing — and feeling — the loud noises and accompanying shock waves multiple times over the past few weeks. She said the most recent one was around 2 a.m. on May 1.
"It just about knocked me out of bed," she said, admitting that while that might be a bit of an exaggeration, the noise was extremely loud and shook her house.
She's not the only one hearing and feeling the booms.
"They felt something here, I'm not sure exactly what it was," said Mount Airy Police Department Sgt. J.W. Watson. While Watson said he didn't hear or feel anything — he works day shift while others at the station who did hear it work night —
he said his colleagues did hear the noise, and felt the police department shake.
"Officers rode around the south end of town because they kept getting calls, but they never found the source of what it was," he said.
Mayes said the noises have been going on for several weeks, sometimes sending both her and her neighbors scrambling from their homes searching for the source.