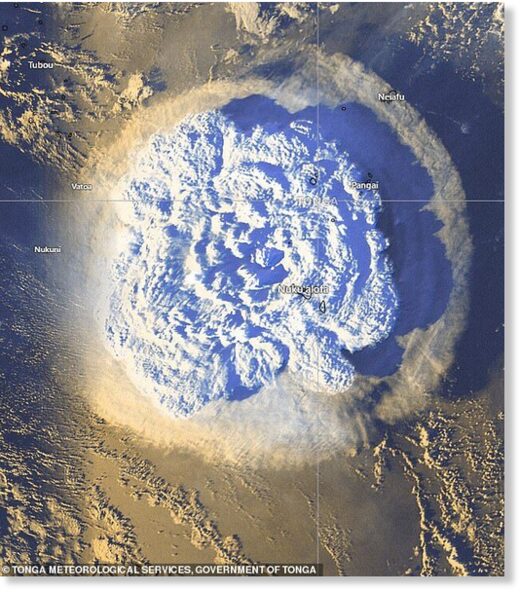 Australia has become the fifth nation to issue a tsunami warning after an undersea volcano in the Pacific Ocean caused havoc in Tonga.
The Bureau of Meteorology issued an urgent alert that dangerous waves will start to affect Australia from 9.45pm on Saturday.
A tsunami struck Tonga sending terrified residents fleeing for their lives as surging waves crashed into homes and volcanic ash rained down from the sky.

Locals were warned to get out of the water and move to higher ground from as far away as Fiji as homes in the small South Pacific nation were swept away by the rising torrent.

Comment: Note how there's a lightning strike at 0:27, just as another vent erupts. This is due to an electric charge differential between the ash cloud, which is eruption debris that is now higher up in the atmosphere, and the freshly erupted material, which has just burst forth from inside the planet!