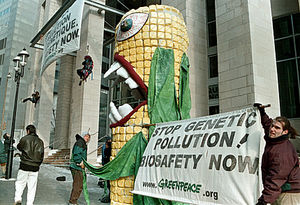 A group of Midwest organic farmers is reporting increasingly higher levels of GMO contamination of organic corn, which is jeopardizing their ability to sell to organic grain buyers.
A spokesman for the group, which wishes to remain unidentified to protect their organic markets, says, "We're doing more testing and seeing increased low levels of GMO contamination."
The farmer group sells organic yellow and white corn for food use.
The farmers screen their corn for grade, kernel size, test weight, and GMOs. "Buyers will test it too," says the spokesman.