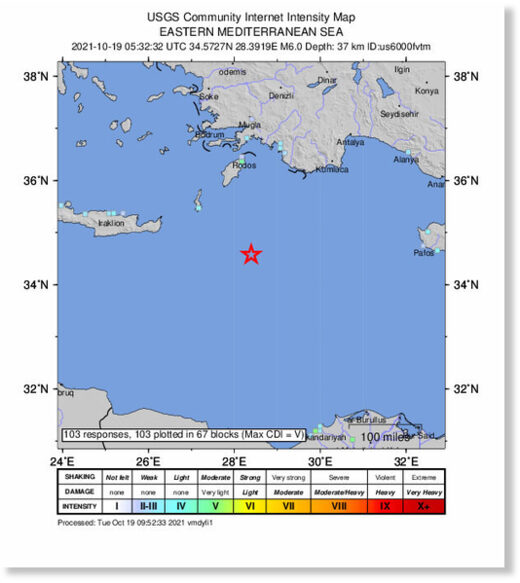 Tremors were felt for hundreds of miles after a strong earthquake hit the coast of Greece.
A magnitude 6 earthquake hit the eastern Mediterranean off the Greek island of Karpathos on Tuesday, the US Geological Survey reported.
The tremor was felt on the islands of Crete, Santorini and Rhodes, Greek State TV said.
It was also felt as far as Turkey, Egypt, Syria and Israel, experts said.