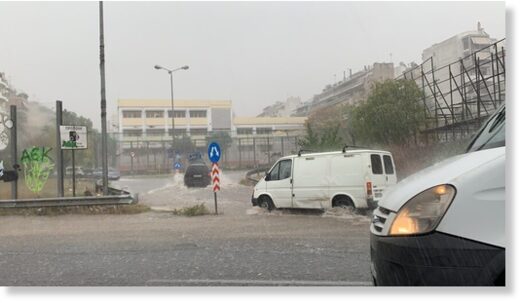 Heavy showers on Thursday flooded streets across the Greek capital and in the northern port city of Thessaloniki, with the fire service receiving dozens of calls for help.
In the Athens suburb of Nea Filadelfia, pupils left their flooded classroom at an elementary school by building a bridge with their desks, while traffic had to be stooped on several occasions on major thoroughfares like Pireos, Hamosternas and Petrou Ralli when the water rose to unsafe levels.
The Athens-Lamia national highway, as well as Alexandras and Kifissias avenues inside the city, were gridlocked with traffic as a result of the ongoing downpours.
The Ministry of Civil Defense has appealed to citizens to avoid going outdoors unless necessary.