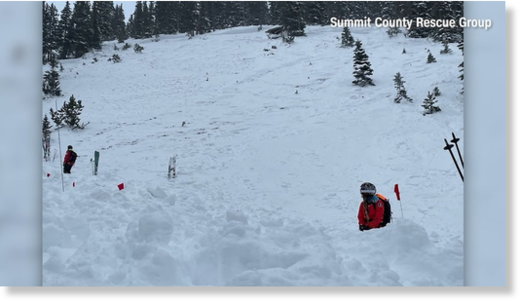 Two people were killed in New Year's Eve avalanches in Montana and Colorado after heavy snow blanketed much of the West.
Forecasters with the Gallatin National Forest Avalanche Center say two snowmobilers from Washington were headed uphill near Daisy Pass north of Cooke City, Montana, when one of them triggered a large slide and was swept about 600 vertical feet (183 vertical meters).
The buried rider, who was covered in 5 feet (152 centimeters) of snow, was wearing an avalanche airbag backpack, but it wasn't deployed. Both riders, whose names have not been released, had shovels and probes, but neither was wearing an avalanche beacon.